Bushmaster Xm15 QRC With Quad Rail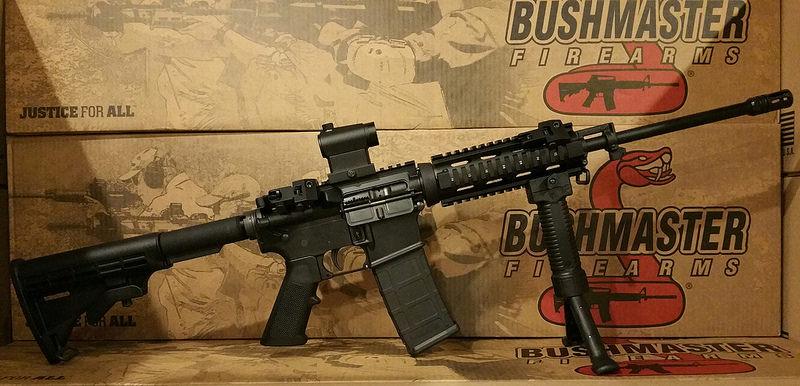 | | |
| --- | --- |
| Available | In Store |
| MSRP | $99800 |
Bushmaster XM15 QRC with Quad Rail Bi Pod Fore Grip and 45 degree sights AR 15 Rifle
Bushmaster XM-15 QRC
New unfired from the factory Bushmaster XM-15 QRC. This rifle is chambered in 5.56 Nato or .223 Remington. Barrel is the highly desired 16" Superlight 4150 with 1 in 8 twist and FNC treatment for maximum durability and longevity. Bushmaster's XM-15 QRC (Quick Response Carbine) is ready to hit the range out of the box. The 16" Superlight contour barrel has an A2 Birdcage-type flash hider and is Melonite treated for longevity and ease of cleaning. Rifle comes with (1) Mini Red Dot Sight, (1) 30 round Pmag, Quad Rail, 45 degree flip up sites, and a detachable Bi Pod fore grip with retractable legs. The Mini Red Dot is a nice optic that pairs nicely with this Bushmaster. Rifle is new unfired from Bushmaster.
Payment can be made with Credit Card with NO CREDIT CARD FEES. We charge $29.95 to ship this firearm UPS to the lower 48. Shipping charges are extra to Alaska or Hawaii.
This listing is for (1) Bushmaster XM-15 QRC with quad rail, (1) Mini Red Dot Sight, (1) Set 45 Degree Flip up Sights, (1) Bi Pod Fore Grip, and (1) 30 Round PMAG.
Item Info
| | |
| --- | --- |
| Item | Available In Store |
| UPC | 604206910462QR |
| Brand | Bushmaster Firearms |
| Model | XM15 QRC with Quad Rail |
| Mfg No | 91046 |
| Caliber | 5.56mm NATO |
Save for Later
X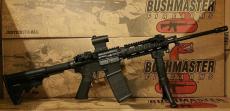 Bushmaster Xm15 QRC With Quad Rail
Searching